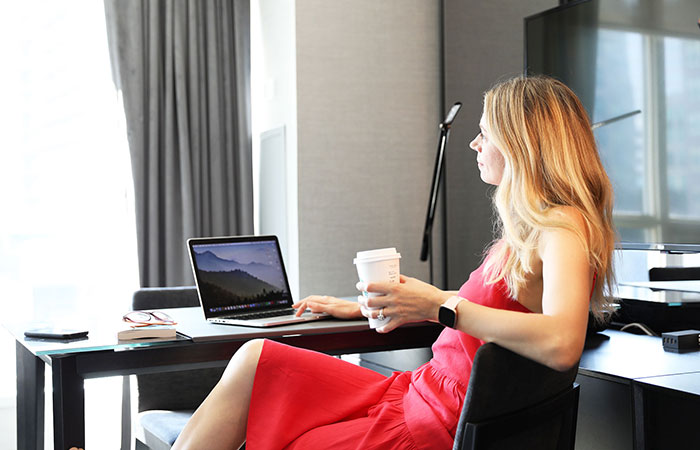 We all know by now that travel has changed. Big time. And staying in a hotel, whether for a staycation or a full on vacation during pandemic travel, is not the same. Many large hotel chains have been making serious efforts to make your pandemic hotel stay as safe as possible. Check out Marriott's Commitment to Clean, Hilton's CleanStay, Fairmont's Stay Safe policies and more for how they're making their properties pandemic-friendly.  Here's what you can expect, how to organize your stay, and a list of questions you need to ask, before booking your pandemic hotel stay. 
Pandemic Hotel Stays: Hotel Amenities
If you love hotels for all their extra perks–rooftop pools, spas, gyms, etc., heads up, it will be different during pandemic hotel stays. Most hotels have closed most of, if not all, of their amenities. If amenities are open, they likely will have restrictions on times, how many people are allowed in and safety protocols. Check with your hotel beforehand so you're not disappointed. 
Pandemic Hotel Stays: In-Room Amenities
Similarly, in-room amenities like robes, slippers, coffee makers, and whatnot may not be in your room for a pandemic hotel stay. Keep that in mind and bring your own if you can pack them into your luggage, and research the nearest coffee shop for your caffeine fix. 
Pandemic Hotel Stays: Safety Seals
A lot of hotel rooms have a "safety seal" on them–meaning tape across the main door and bathroom door to let you know that the room has been thoroughly cleaned for your safety. 
Pandemic Hotels Stays: Valet Parking
Another perk that often made hotels feel special, was valet parking. Most hotels are not offering this right now, so expect to do a self park if you have a car. Plan to check in first and get your luggage into the hotel lobby before parking your car to make it a bit easier on yourself. 
Pandemic Hotel Stays: In-Room Dining, Restaurants and Bars
Every hotel does things a bit differently here so you may want to check. Some offer in-room dining, but not in the way you're used to. You'll likely have your food left outside your door, packaged in to-go containers. Restaurants may or may not be open depending on the local guidelines, but all will likely have restrictions. Same with bars if they are open. 
Pandemic Hotel Stays: Check Their COVID Guidelines
Always check the hotel's website for their up-to-date COVID information. This will include not just what the staff does on property to ensure your safety. But also what they require from guests (masks in lobbies, etc.). It will also have local information and guidelines. 
Pandemic Hotel Stays: What To Ask before You Book
If you're in need of assistance when you get to the hotel, give the hotel staff a heads up. They can prepare and make sure it can be done as safely as possible. They will appreciate this! 
Ask hotels about the amenities. Ask what is not included in the room so you can bring your own if needed. 
See if your hotel does mobile check-ins to avoid contact, and the hassle of having a hotel room key. Marriott and Hilton both have these options, along with web check-in too. 
If you do want to tip staff, the customary handing off a few bills isn't a great idea right now. Check with the hotel to see what their best practice is during the pandemic. 
Double check their situation with food and restaurants. They may also give you some great local suggestions for takeout or dining as well.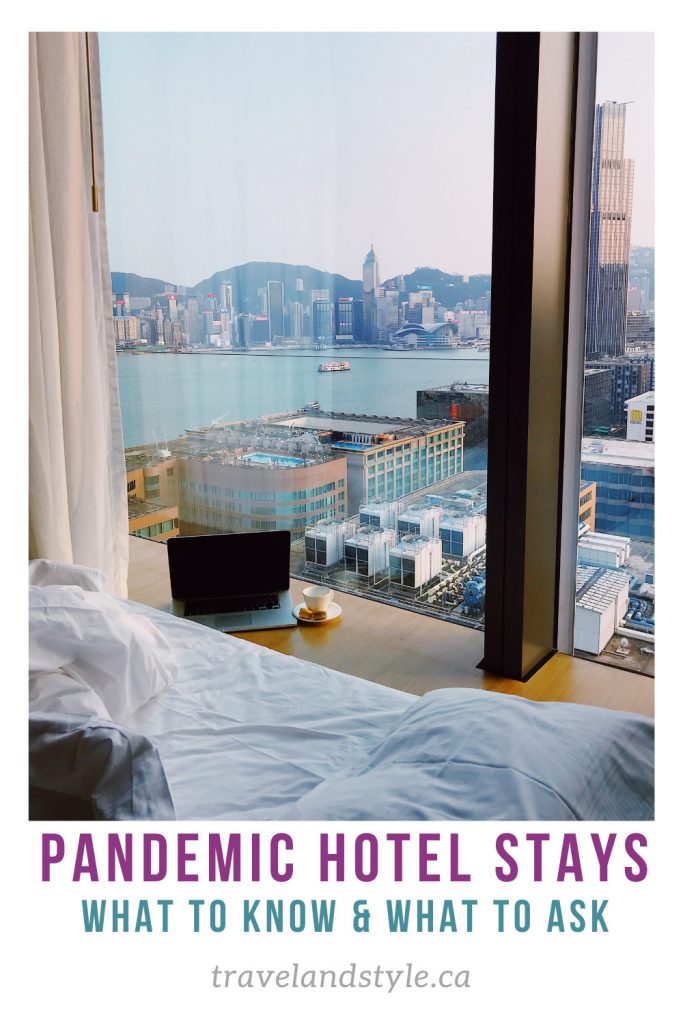 More From Travel & Style
5 Reasons to Carry-On Your Luggage
5 Tips for First Time Cruisers
Who and How Much to Tip at Hotels