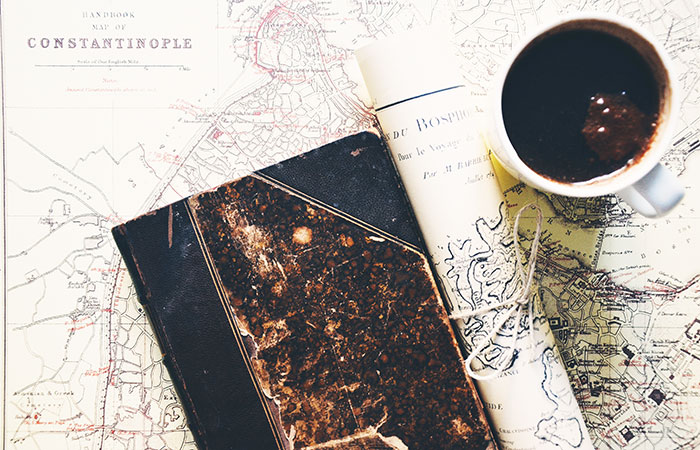 Here's the deal. Technically flights and hotels are up and running, accepting passengers and guests. And even though technically you can travel (governments say to avoid "non-essential travel", but it's not against the law if you follow mandatory quarantine), should you? Probably not. Pandemic travel is not your best option right now.
But there are no limits on planning a trip for when those pandemic travel restrictions lift. In fact, planning a trip can actually be a mood booster and make you happier (see all the ways it can here). So here are some easy ways to start organizing and planning your trip. Bonus: It will make you happier not just because you're dreaming of post pandemic travel, but because organizing is also shown to boost the mood. And it'll mean less stress once your trip actually happens. 
Use Pinterest For Your Image Inspiration
One of my favourite spots to curate and store travel-inspiration is on Pinterest. You can easily create boards for your top destinations, ideas for what to see or do and locations for incredible pictures. It's also a great spot to house tip related content (tips for packing a carry-on, tips for where to eat in a certain city, etc.). 
Create a Pandemic Travel Budget
The number one way to ease stress with a trip is to be honest and open about your travel budget. Once you know what you're comfortable spending, you can narrow down locations, activities and more. Researching the cost of each is important (I love using the site moneywehave.com to find out how much typical destinations cost). When you have costs attributed to different aspects, you can start saving. Tackle the big ticket items first like flights and hotels, then hit up your smaller costs (get some more travel budgeting tips here). 
Manage Your Pandemic Travel Carry-On
This aspect can add an element of fun to your planning. Creating a toiletry bag, packing list, etc. for your destination means you will be ready to go when that trip comes up. Plus testing out and trying new mini toiletries is a fun way to organize and figure out your bets combination. Make sure your packing in those pandemic-friendly extras–wipes, hand sanitizer, masks and moisturizer. 
Organize The Mundane Details
Trust me. Doing this mundane work now is way more pleasing than having to rush to get it done right before a trip. By mundane things, I mean making sure you have the correct pandemic travel insurance (both regular and COVID-related), and have policy numbers and contact numbers stored in several places (not just your phone). Make sure you have updated copies of your passport and other identification for emergencies. Check your destination's COVID pandemic travel policies (when and if you need a negative test, what happens if you have a COVID emergency, etc.), and keep this in a document you can easily change and triple check it before embarking on your trip. 
Use Trip Organizing Tools
Many booking sites are now offering ways to plan vacations for easy booking in the future. One that I like in particular is Vrbo's Trip Boards group planning tool makes it easy for people to share properties they like and have other views and approve. Or use Kayak's Trip Huddle to make organizing a breeze.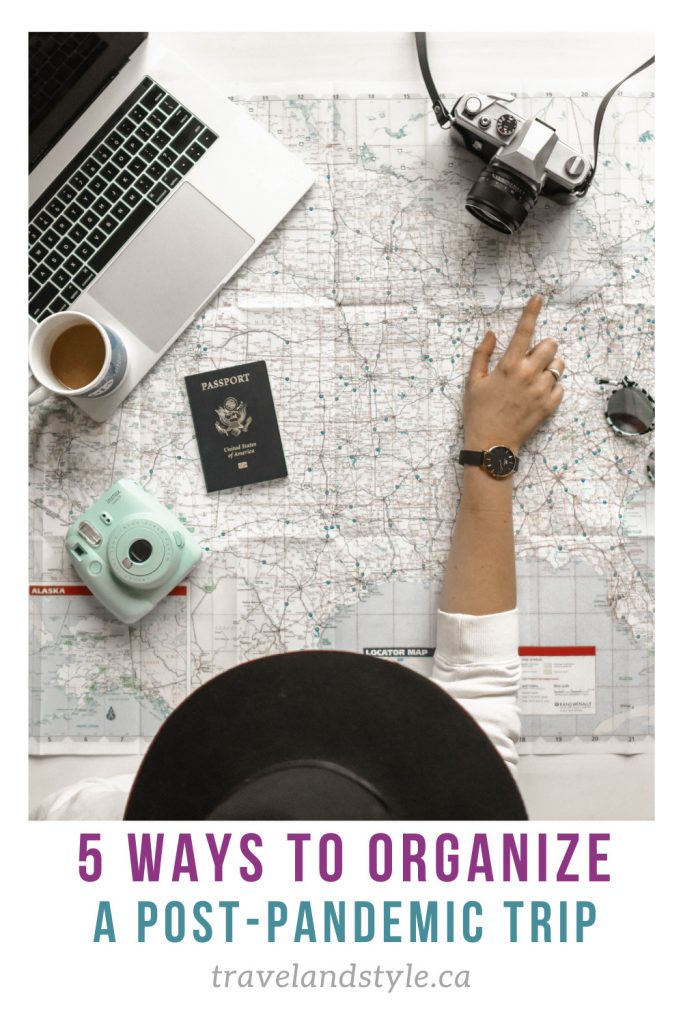 More From Travel & Style
5 Reasons to Carry-On Your Luggage
5 Tips for First Time Cruisers
Who and How Much to Tip at Hotels