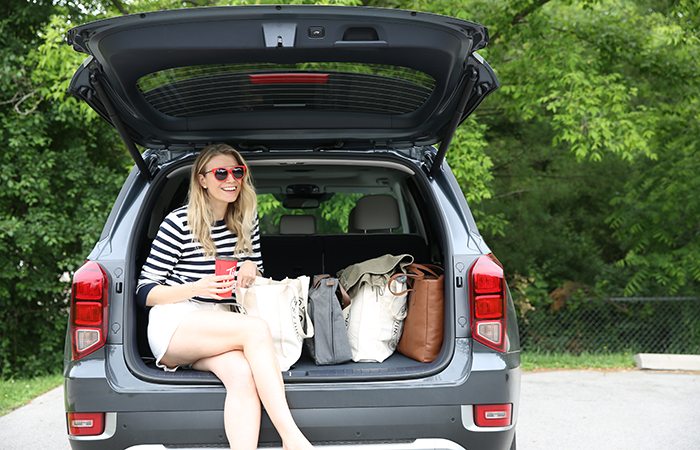 It's road trip season! Summer is the best time to pack up your vehicle for a road trip in Canada, or even North America. There are so many places to visit, the weather is generally great, and longer days means you have more sunlight to help you navigate during driving time. But whether you're embarking on your first road trip, planning a long one, a short getaway, or one with a big group of friends, these road trip tips will help make your trip more memorable. 
Road trip tips: Take your road trip to the next level
First and foremost, road trips, especially with a big group of people or with a family, should be fun and comfortable. And a lot of times that has everything to do with how comfortable you are in the vehicle you're taking. If you can swing renting or getting a vehicle that is decked out and has all the bells and whistles, you will definitely make your trip more memorable. It's worth the splurge if you're with a group or on a longer road trip.
I recently got the opportunity to test drive the brand new Hyundai Palisade. It's a luxury vehicle that is comfortable and perfect for your next road trip. With seating for 8, it's perfect for a bigger group or family. An added bonus is that the rear seats fold down with the touch of a finger for easy access and more packing space. But two features that really ring true to making a road trip better for me. Its quiet zone and ample USB charging ports.  The second and third-row seats have quiet zones, so passengers can sleep easily. This is key for when you need to do a driver switch and need to be rested! And when a vehicle comes with 7 USB charging ports, you can bet we're happy. No more arguing over who gets to charge their phone! Check out more cool features here.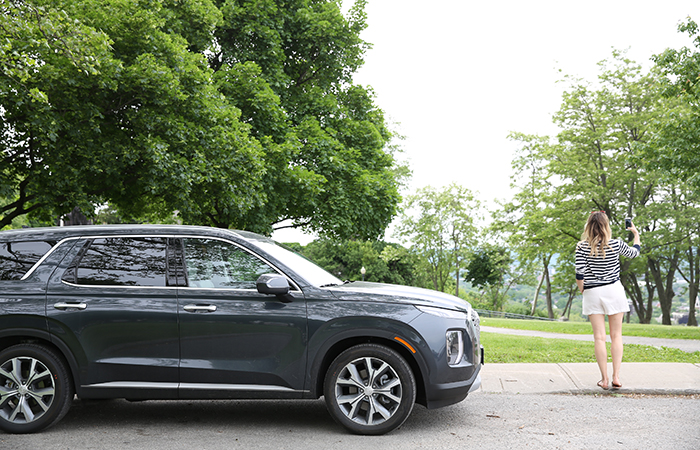 Road trip tips: Don't overplan your time, just the key points
One of the beauties of road tripping is that you can make your own schedule. We always think creating a loose plan is best. Know what destinations you really need to visit, where you want to stop (book hotels if you need to), but then keep it open so you can take some time to explore, stop and get those perfect Instagram shots, etc. (Don't forget to check out our app suggestion below for finding hidden gems to stop and visit!). 
Road trip tips: But do set start and end times
Driving takes a toll on your body and mind, so for safety make sure you keep track of how many hours you're driving (swap drivers whenever you can). One rule of thumb to make sure you're not getting too tired is to set start and end times with the sun… up and driving at sunrise, reaching your destination by sunset. Those times also happen to be perfect for capturing golden light for your Instagram photos and videos! 
Road trip tips: Be prepared for anything
Have a medical kit with you and an emergency vehicle kit. If you're renting a vehicle don't forget to bring your own just in case. Make sure your insurance is up to date and make sure that you can switch out drivers for when someone gets tired. And make sure to add them as an alternate driver if you're renting. Safety really should come first. Also create a checklist of items you need to have, from chargers for your phones to flashlights, candles, to snacks.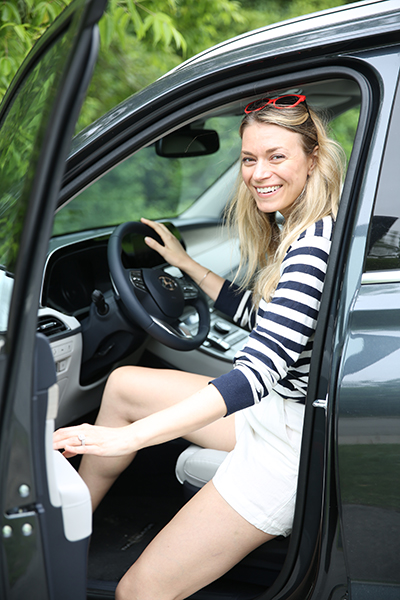 Road trip tips: Use two GPS devices
Just in case one goes down and to help with accuracy, backups are always a good idea on a road trip. 
Road trip tips: Get park passes
If you're road tripping in North America make sure you nab national park passes. You'd be surprised how many gorgeous national parks are throughout North America. Some just a short detour off highways, and they can make for perfect nature stops along your way. 
Road trip tips: Download these road trip-friendly apps
Apps have made road tripping so much easier and safer these days. There are a few I always like to have downloaded and ready to go. Google maps and Waze are obviously great for getting there, but these apps help along the way. 
Gas Buddy: Easy way to find the closest gas station and also the one with the best price (prices are crowd sourced, so you can see when the price was posted)
Hotel Tonight: You might need to make a quick stop or need an emergency stay, so having a handy app that shows great last-minute hotel bookings is always key. 
Roadtrippers: This app was designed for roadtrippers who don't want to miss out on any sights along the way. Just put in your starting point and destination and it will populate can't miss sights and interesting stops for you en route. 
iExit: This app shows you all the amenities on your highway route, so you can easily see if an exit has a hospital, food, washrooms, gas, etc.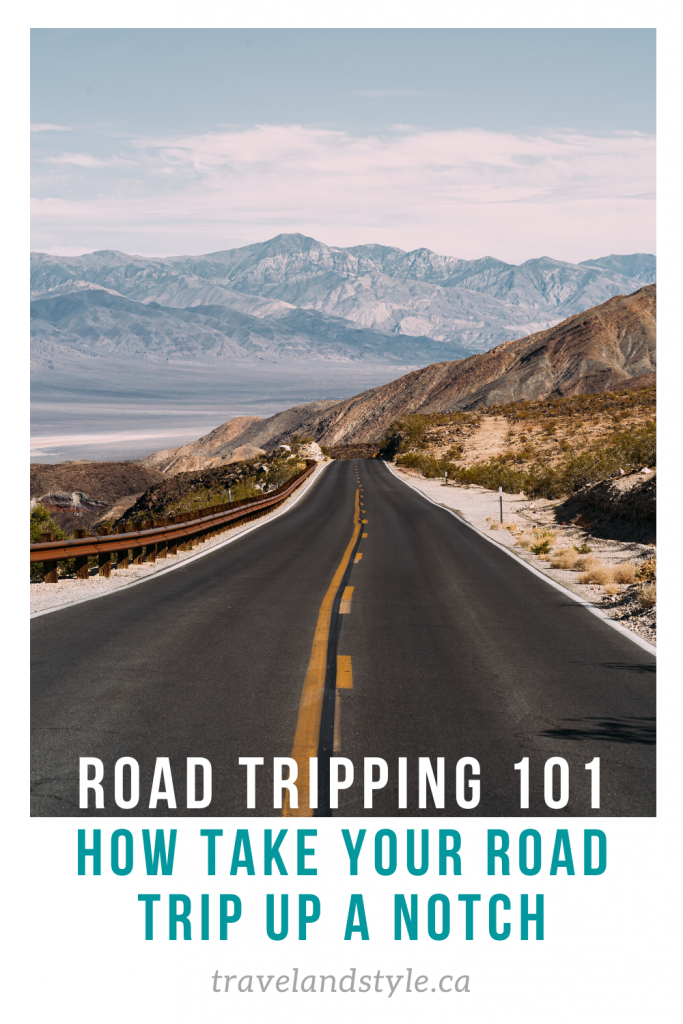 More From Travel & Style:
An Insider's Guide to Porto's Coolest Neighbourhoods
Frequent Flyer Jillian Harris's Packing Essentials
5 Tips for First Time Cruisers
The Top 5 Spas in Scottsdale, Arizona