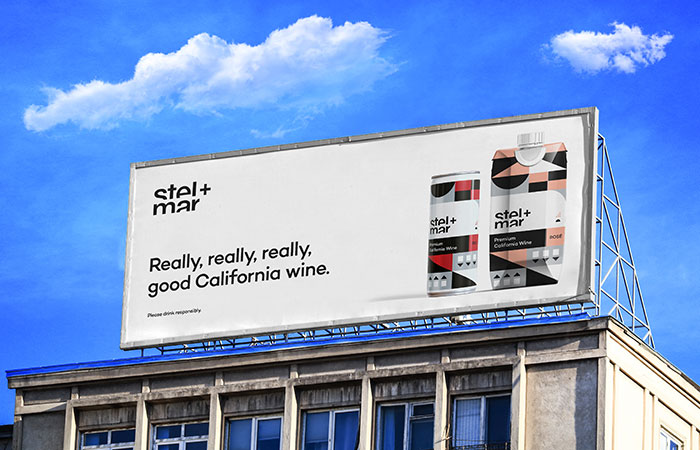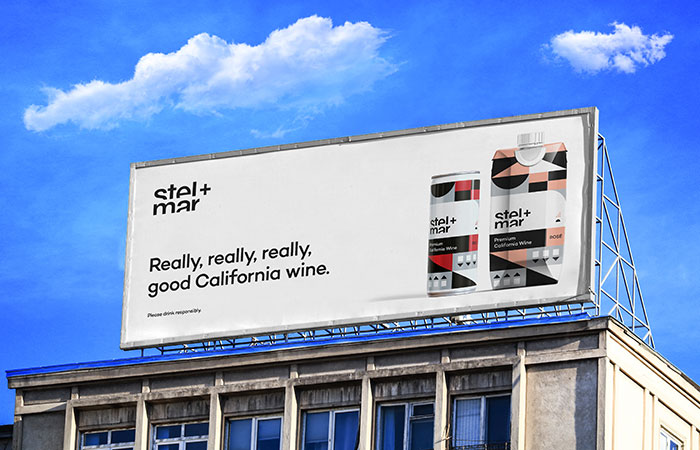 Tell us a little bit about stel+mar and how you got started…
stel+mar was founded in 2019 by Toronto natives Chris Noll and Justin Dumitrescu. They named the Company after their kids (Chris's daughter Stella and Justin's son Marcus) who are best friends and introduced them; they also happen to live on the same street in Toronto!
Chris and Justin became fast friends based on many shared values and interests including family, wine, design, architecture, and business. When they met, Chris was the Founder of Toronto brand Brickworks Cider and Justin was President of Toronto beauty biz Caryl Baker Visage.
When Chris and Justin sold their respective businesses they decided to work together. Wine was an obvious choice as it was a shared passion. At the time, the canned wine movement was just gathering steam in the United States. However, options for good canned wine in Canada were non-existent so they decided to launch a premium canned wine brand (boxes were added to the concept soon after).
How do you go about picking the right wine blends for your wine?
We start with wines that we want to drink. Our general criteria are: 1) wines that are approachable enough for new wine drinkers but good enough to impress loyal wine drinkers 2) dry wines (low sugar), 3) wines that aren't manipulated e.g. sugar added, oak added, etc. 4) wines that are single varietal (except our Rosé which is two varietals).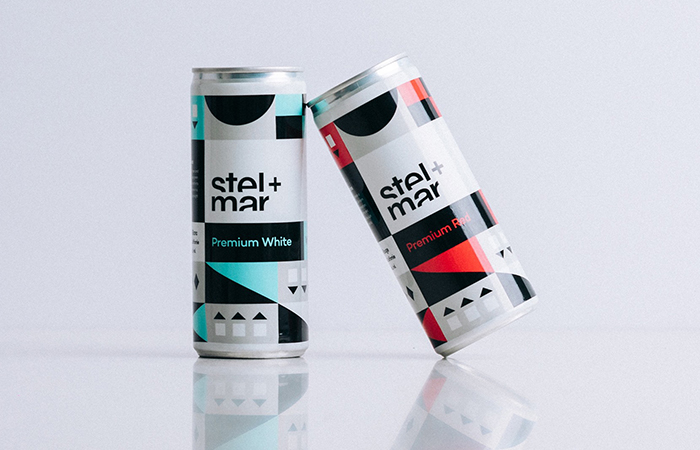 There may be some misconceptions about wine in a can… what do you say to someone who may doubt that stel+mar wine is really (really!) good?
First of all, whether glass bottle or can, the container doesn't impact the taste of the wine. This is an easy theory to test by doing a blind taste test with a friend. We do it often and people are always shocked that there is zero difference between a bottle of wine and a can of wine. Also, cans may actually be better for wine as they don't allow light in and bottles do. Lastly, anyone who tastes our wine no longer has that misconception! That's why we started stel+mar.
What's next for stel+mar? Right now you have premium red and white wine… any new products coming?
Yes, lots more coming! We just launched a killer California Rosé that comes in a box of 6 500ml Tetra Paks!
We think we are the first wine brand (possibly globally) to offer a 6x500ml Tetra Pak SKU. The beauty of this offering is you get the value of 3L boxed wine, the taste of premium California wine, and the convenience and portability of 6x500ml Tetra Paks! We think this is a game-changer for wine. In addition to the Rosé, we'll offer our Premium Red and White in this format as well.
We are also releasing a flat and sparkling Rosé in cans as well as a sparkling Premium White in a can.
What are some of your favourite spots in California?
We both love San Francisco! But in terms of wine spots, the obvious spots like Napa and Sonoma are always good but also less well-known spots like the Sierra Foothills and Mendocino are amazing. 
What is it about Californian wine or California in general that you love?
First, California simply makes good wine! They have one of the best climates in the world for grape growing. Second, the spirit of California wine. It's this really awesome mix of laid back California surfer cool mixed with typical American ambition plus a desire to show the world that it can make amazing wine. California in general is amazing because of its geographic diversity (from ocean to mountains) and its cultural diversity.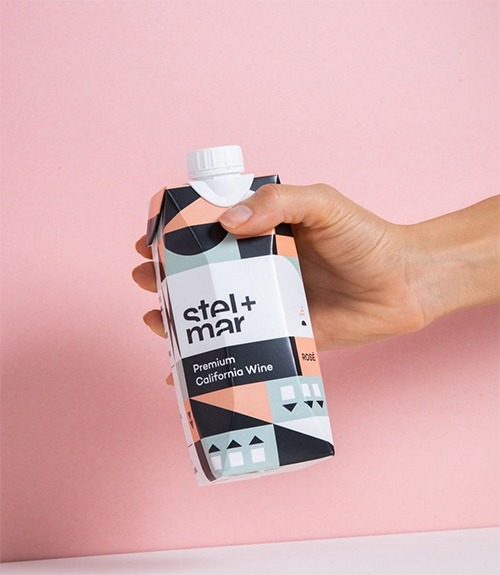 What are some of your other favourite wine spots around the world?
One of them is right here in Canada – the Okanagan Valley in British Columbia. B.C. makes some of the best wine in the world! We are both big fans in general of the Pacific Northwest (including Washington and Oregon). In terms of Old World, Italy and France are both hard to beat. As stel+mar takes us around the globe, we're hoping to travel to some of the less popular wine destinations like Austria, Croatia and Uruguay.
As those in the food and beverage industry, what inspires you most when you travel?
Good wine and food! When we travel for work, we try to follow in Anthony Bourdain's footsteps and find the off-the-beaten path, hole-in-the wall type places to eat that may lack ambiance but have some of the best food anywhere.
Is there a spot in the world that really surprised you?
Chris's wife is Greek so he's gotten the local's tour and has seen some amazing things including during a visit to a fishing town outside Athens called Oreoi. His father in law took him for a walk and showed him the Bull of Oreoi: a massive three meter tall marble Bull in the middle of the village of maybe 200. The Bull is from the 4th Century B.C. and was found washed up on shore in 1965 and is simply perched up on the side of the road, a masterpiece, forgotten, thousands of years old!
Where was the most incredible meal you've had?
We share a lot of meals with our two families (we live on the same street in Toronto). Chris and his wife have three kids and my wife and I have two kids and they are all close in age and best friends. We also both love to cook so we alternate cooking at each other's homes. Honestly, these are some of the best meals (and times) we've ever had!
Where was the most incredible drink you've had?
Our first can of stel+mar from our first production run. After months of hard work and preparation it was a completely nerve-wracking experience. We knew exactly what the wine needed to taste like and we were praying that nothing changed during production. Thankfully it was perfect!
What is your ultimate dream destination and why?
Anywhere that has a combination of: good weather, good fishing, good wine, and good restaurants.
Three things you never travel without?
Running shoes (Justin), Arc'teryx jacket (Chris), and our iPhones.
What would you say your travel mantra is?
You have a finite amount of time in life; make sure every trip is an adventure and every glass is filled with amazing wine!