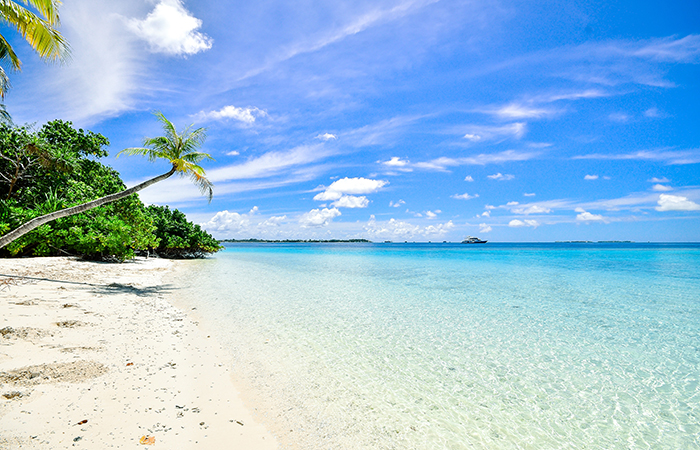 The latest Sustainable Travel Report says that  87% of global travellers say they want to travel sustainably… here are some easy ways you can do so.
Sustainable travel hack: Offset your carbon footprint
A lot of airplanes or points programs allow you to offset your carbon footprint and emissions. You can do this by using points or paying an extra fee. Take some time to look into how you can ease your carbon footprint with some carbon offsets. Or, opt for airlines that have a strong carbon offset program, like United Airlines or Delta Airlines.
Sustainable travel hack: Bring your own water bottle
Bring your own water bottle to save on costs and single-use plastics. We currently love one from TreadRight/Contiki that has a purifying charcoal filter, so you can get safe drinking water anywhere.
Sustainable travel hack: Opt for more green luggage
This Ebby Rane carry-on is actually vegan! It uses cork and polycarbonate, making it more sustainable and environmentally friendly. Also look for a high quality suitcase that will last for years and years, equally less waste.
Sustainable travel hack: Go green on the beauty front
A lot of waste when travelling comes from toiletries and beauty products. Bring your own reusable tubes (so you're not wasting those mini versions at hotels) and opt for green beauty products. There are plenty of options now that are vegan, biodegradable, and that use less packaging. So you'll be leaving less behind when you head home.
Sustainable travel hack: Eco-friendly destinations
When it comes to accommodations, look for hotels with a sustainability program. Two of our favourites are…
Tabacon Resort in Costa Rica
Tabacon is an amazing resort in the jungles of Costa Rica. They have received the highest level from Certification for Sustainable Tourism (CST) in Costa Rica. A few reasons why: The hot springs provide a natural heat source, rooms are have water sustainability. The carbon neutral-certified property is also home to more than 500 species of local plant and wildlife.
This resort is located on the Whitsunday islands in the Great Barrier Reef… a place that has a huge environmental impact. Here, you'll get to learn more about how to protect the coral reef system through guided tours with biologists. So if you're really into learning about how to protect the oceans this is a great spot for you!
Pandemic Travel: Where Will Canadians Travel in 2021?