Oh, what I wouldn't give to be physically transported to one of these destinations right now! While we all wait it out to hop on a plane and travel again, I'm making the most of my cocktail making adventures I've had over the years travelling. I'm recreating those cocktails at home. And just a few sips later, I can feel like I'm in Mexico, Portugal, California and more places. It's as easy as stirring up a few ingredients you likely already have (or in the case of the amazing Stel + Mar wine, just in the opening of a can!), and boom, you're in a new paradise. Take a peek at some of my favourite travel cocktails you can whip up too.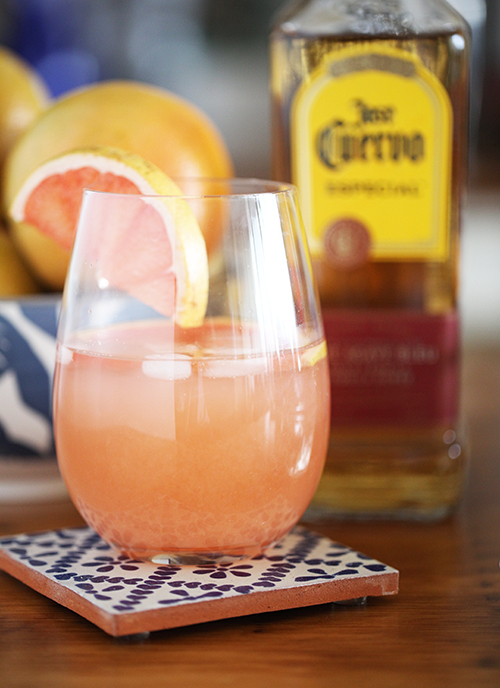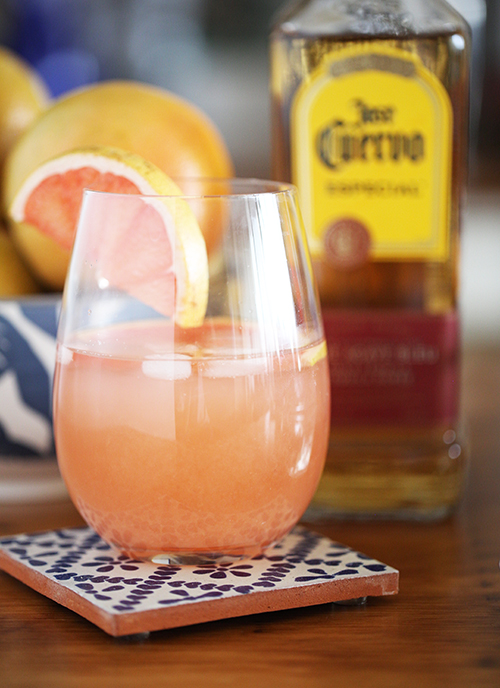 The Paloma: The Town of Tequila
Did you know there is actually a town called Tequila and it's where all the world's Tequila is made? It's kind of a magical place! It's just outside of Guadalajara in the Mexican state of Jalisco. You can even take a tequila train to get to the town from Guadalajara and visit the Jose Cuervo distillery, wander through agave fields and have lots of tequila tastings. Instead of just a regular margarita, we're making a Paloma… invented in the town of Tequila, it's super refreshing and can get your prepped for Cinco de Mayo which is just a couple of weeks away!
Travel Cocktails: How to make a Paloma
Grapefruit is in season, so I like to make mine with freshly squeezed grapefruit juice (you can use store bought if needed, or use grapefruit soda)
Add in some club soda if you're not using grapefruit soda
Mix in one shot of good tequila (opt for one light in colour)
Follow with some simple syrup if you're using fresh grapefruit juice and some fresh slices of grapefruit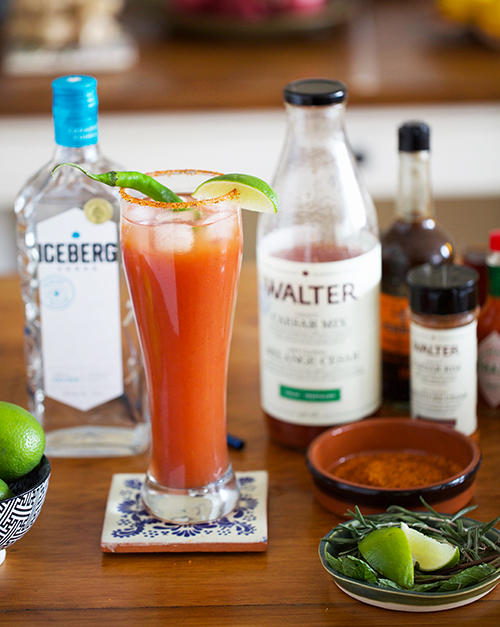 We're getting a little hit of Canada from the east and the west here! Iceberg Vodka is made right in Newfoundland, from their famous icebergs. And did you know that the classic Caesar was actually invented in Calgary? It's like getting two amazing parts of Canada in one cocktail. And when you think that domestic travel will likely be tops for Canadians once we do get out again, you can bet we'll be having these for brunch all over the country.
Travel Cocktails: How to make an Iceberg Vodka Caesar
Start by rimming your glass with lime juice or maple syrup and some Walter spice mix
Mix 1.5 OZ. Iceberg Vodka Lime juice to taste over ice in the glass
Top with Walter Caesar mix
Add a few dashes of hot sauce and Worcestershire
Give it a stir and top with a lime wedge and any other toppings you like.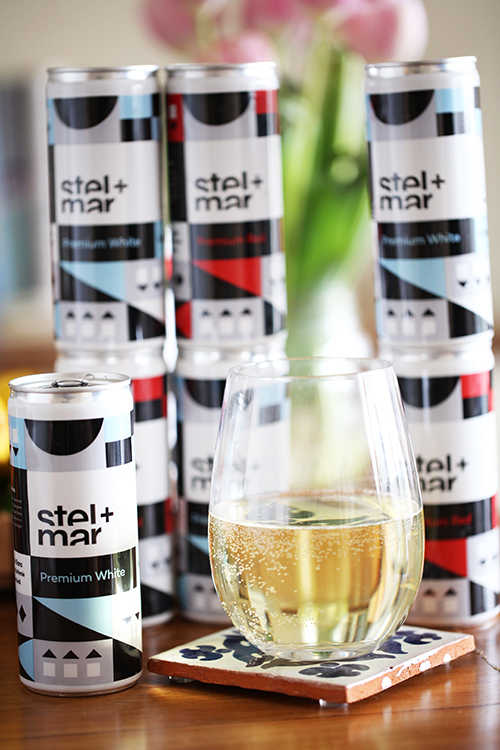 Seriously, sometimes you need a transportation fix… right away. And nothing says stepping into a winery in the rolling hills of Sonoma County in California quite like sipping on a full bodied, rich red. And I love these new to the LCBO wine from Stel + Mar. Really, really good wine in a can… easier than even opening a bottle of wine. PLUS, I love it because being in a can makes it easy to sip on while in your back yard or on a balcony and not have to worry about glasses or bottles. And after the devastating past few years Sonoma has had with wildfires, it's nice to support the area, and pretend you're soaking up some California sunshine.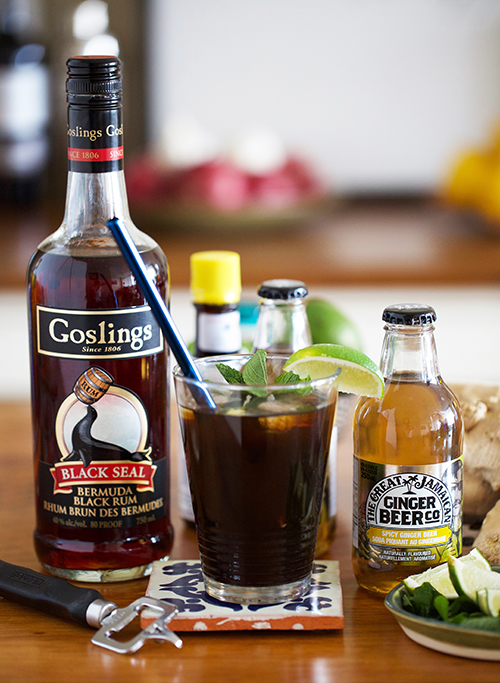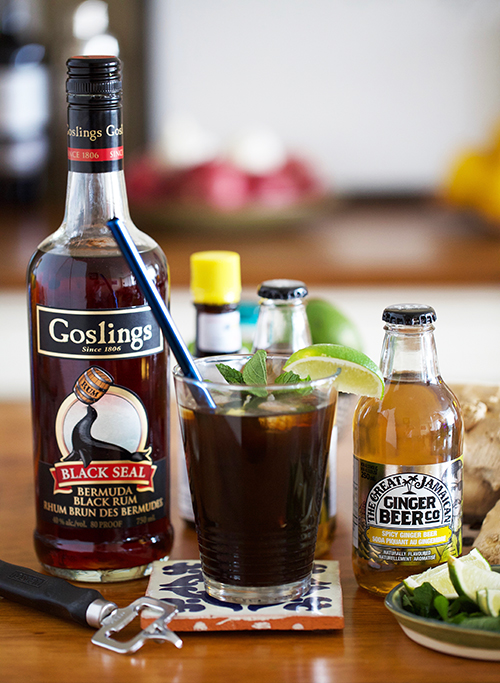 Dark 'n' Stormy: The Pretty Pink Sands of Bermuda
A Dark 'n' Stormy cocktail is a classic Caribbean drink, but it originated in Bermuda, and I have to say that when I was there the first time about 8 years ago, it was truly the best one I have ever had. Bermuda is such a great island destination, not quite the Caribbean, it's weather is a bit cooler, but it's so close to us. And we can't forget those incredible pink sand beaches. You can do a virtual tour of Bermuda. Take a stroll overlooking the beach and explore the entire island via the historic Railway Trail.
Travel Cocktails: Here's how you make a classic Dark 'n' Stormy (which is actually really easy!)
Find a great Bermudian rum (Gosling's is considered the original for this cocktail), add one shot into a tall glass filled with ice. Add more if you'd like it stronger!
Fill the remainder of the glass with ginger beer
You can add a touch of simple syrup if you'd like, I infuse my simple syrup with ginger for an extra kick
Add a few drops of bitters, stir and enjoy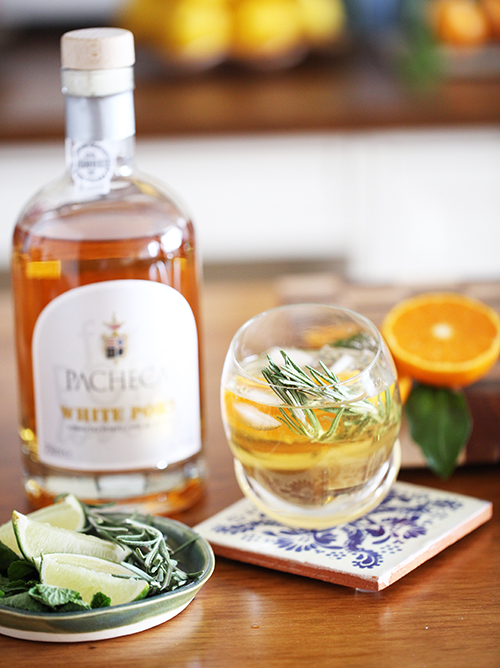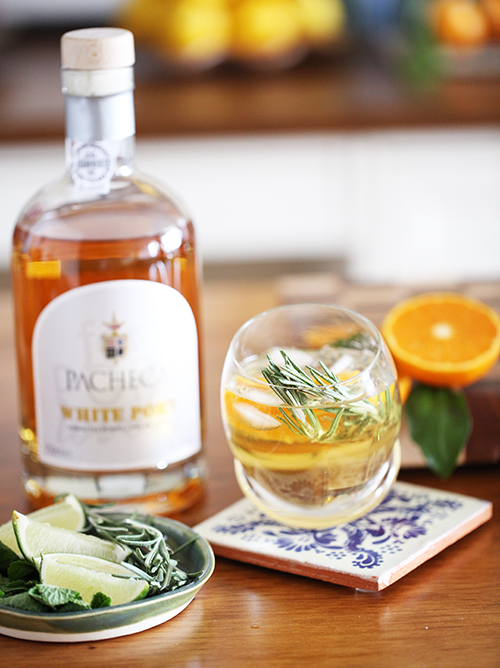 Port and Tonic: The Douro Valley of Portugal
You've heard of a gin and tonic? Well, this is a Portuguese twist, a Port and Tonic. My last trip before the travel lockdown was to Porto in Portugal, and the first time I had a Port and Tonic. So this drink takes me right back to the valley where port is made, and it's a fun way to try a spirit you may not have tried before. Make sure to do this with white port.
Travel Cocktails: How to make a Port and Tonic
Mix equal parts of white port (white port isn't aged as long, so it's lighter in colour and flavour, but still quite sweet) and gin (regular gin is fine, or you can splurge on some fancy gin options)
Add in a spring of rosemary (rub between your hands first) and a slice of orange.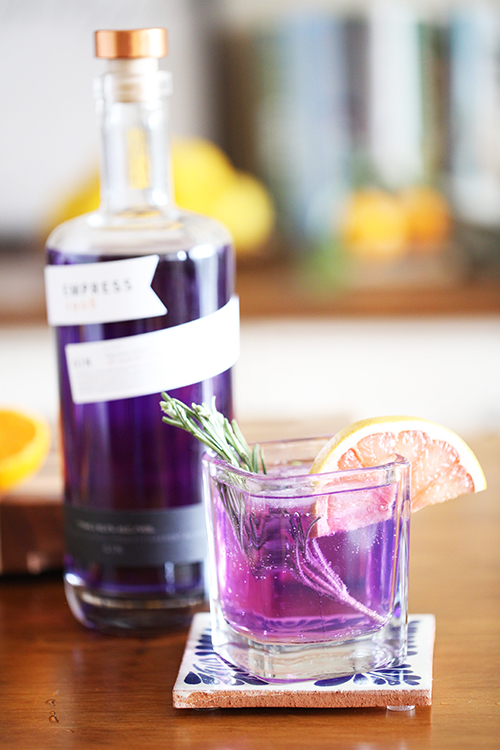 If you already have tonic on hand, why not get this taste of the west coast? The Fairmont hotel group commissioned a distillery in Saanich on Vancouver Island to make their own gin. It's earthy, woodsy just like Vancouver Island with lots of botanicals. And, it changes colour! It goes from this deep purple to a pretty pink when you add in gin.
Travel Cocktails: How to make an Empress gin and tonic
Add a shot of gin to a glass filled with ice and earthy rosemary or mint
Top up with tonic (and watch the colour change before your eyes!)