It looks like travel is ready to make its comeback! Europe announced that it has plans to open back up this summer. They would be open to fully vaccinated American travelers. Big win for those who have literally had their bags packed for a European vacation for the past year! I may, or may not, have packed and unpacked my bags just for fun this past year. So where do Americans and Canadians want to travel?
With the news of Europe opening up, there also comes news of where Americans and Canadians are booking their future trips. And as of right now, domestically tops the charts for where Americans and Canadians want to travel. But that very well may change as eager vaccinated travelers want to catch some overseas vacation days.
WHERE DO AMERICANS WANT TO TRAVEL?
Based on site bookings, Tripadvisor.com found that 74% of Americans plan to travel domestically this summer. That means that hotels in the US are in high demand. If you're planning a summer vacation within the United States, book that hotel ASAP. Another key factor Americans are searching for when it comes to vacation time? Sun and sand. Even Florida is being booked for summer months. And if you've been to Florida in peak summer, you know the heat and humidity can be a lot for some. It shows that what Americans are missing the most are those true vacation vibes of relaxing on a beach, cocktail in hand and soaking up some vitamin D.
Other top locations Tripadvisor.com found Americans are booking (they found 67% say they will travel between June and August) include:
Cancun, Mexico
Orlando, Florida
Myrtle Beach, South Carolina
Key West, Florida
Miami Beach, Florida
Las Vegas
Playa del Carmen, Mexico
Cabo San Lucas, Mexico
Tulum, Mexico
Punta Cana, Dominican Republic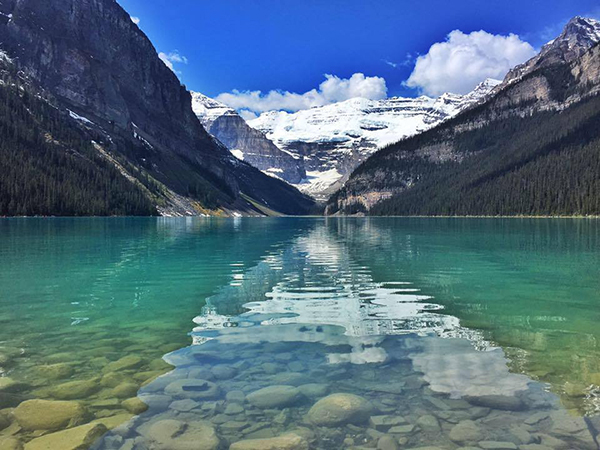 WHERE DO CANADIANS WANT TO TRAVEL?
So what about Canadians? We're in a slightly different situation here north of the border. Vaccines are slower to get to the population, so we may be a few months behind the United States with booking international trips. (Read about the latest for Canadians looking for an airline refund here). But, that doesn't mean Canadians aren't ready for a true vacation–even if it means hunkering down domestically.
A new survey by from the Travel Health Insurance Association of Canada found that:
80% of Canadians hope to travel in 2021
59% said they were only planning domestic travel
The biggest travel interest is in Canada, Europe and the Caribbean
When it comes to international travel, expect Canadians to book for later in 2021 and into 2022. Which, by that time, Europe will likely be fully open. So get your bookings done now–the last thing you'll want after over a year of waiting, is for something to be completely booked up!